About Us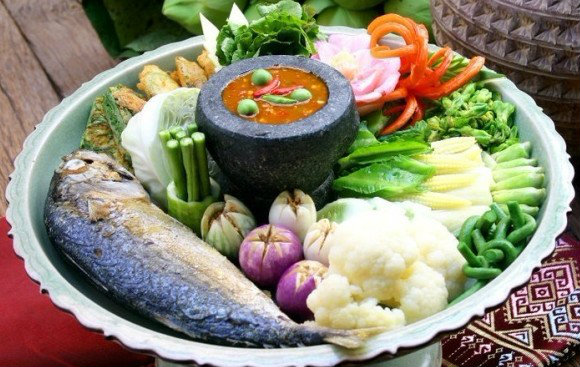 The Thai Chef's Association was registered in 1982, as the Executive Chefs Association, with only 35 members back then. The first culinary Competition was held along then in one of the few newly opened hotels in Bangkok.
In 1992 the name was changed to The Thailand Chefs Association, and in the same year it was affiliated with the World Association of Cooks Societies (WACS) which today has a total membership of more than 70 countries world wide. For over 10 years this Association has been the driving force in developing and educates the local chefs and cooks to the highest culinary standards possible.
Due to some political turmoil the association was dissolved in 2002, and newly organized to the today Thai Chefs? Association, with again over 200 members mostly of them Thai nationals, and they are working in various hotels, cooking school, restaurants and catering establishments in Bangkok, but we are also having chapters in the country side, such as Kho Samui, Phuket, Hua-Hin, Pattaya, Chiang Mai and Korat, that are affiliated to our association, plus supporting members from the food industry. In its brief history, the Thai Chefs? Association has coordinated various national culinary teams which have won numerous awards in international culinary exhibitions.
Our teams did Thailand proud as we have been participating in various competitions over the past years, Battle of the Chefs 2003 Penang, Iron Chef Contest Penanag 2004, Battle of the Chefs 2005 Penang, HOFEX 2005 with 7 gold medals. On the local scene the association co-ordinates various activities, such as education plays a major part, tours are arranged to visit food producers and various seminars have been organized.
The Thai Chef's Association will chair again the 10th ASIAN WACS Forum soon here in Thailand, to foster cooperation and professional communication along with the World Association of Cooks Societies with a mandate to develop a worldwide standard for cooks and chefs certificates. Our association has been the driving force to set up a national standard of Thai Chefs Certificates along with the requirements of the international skills development, to endorse the know-how of our cooks, to be able to working in Thai Restaurants overseas, which area round 300 cooks every year.
The association initiated its own magazine, just recently, but so far only in Thai language, but we will be looking forward to a bi-lingual one, to get a wider spread of our aims and intentions. The association is also participating every year in various charity events, such 2000 meals for the underprivileged Kindergarten yearly, and last but not least has been cooking the largest Thai fried rice in 1995 with over 4 tons of food that went then to charities and hungry people. We will continue to provide training programs for our members and we will endeavor to play our part to establish Thailand as a center of regional culinary excellence