The opening of "The 1st Thailand Gourmet Festival 2015" Year of Tourism missile Thailand.
Published by
thaichefs_admin
on Thu, 10/13/2016 - 11:11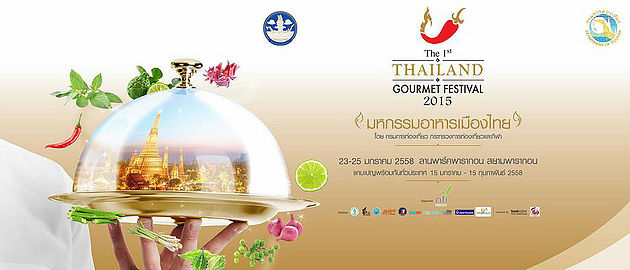 The best gourmet of the world created with Thai ingredients. Over 50 leading hotels and restaurants, Michelin Chefs and Master Chefs, as well as leading Thai Celebrity Chefs will join hands in creating phenomenal menus. Plus, many amazing activities that will make you fall in love with Thailand. Nationwide campaign and Yaowarat Street Food during 15 January 2015 - 15 February 2015 / Siam paragon 23-25 January 2015.