Setting Up Restaurant Business in Thailand
Published by
thaichefs_admin
on Fri, 11/20/2020 - 16:28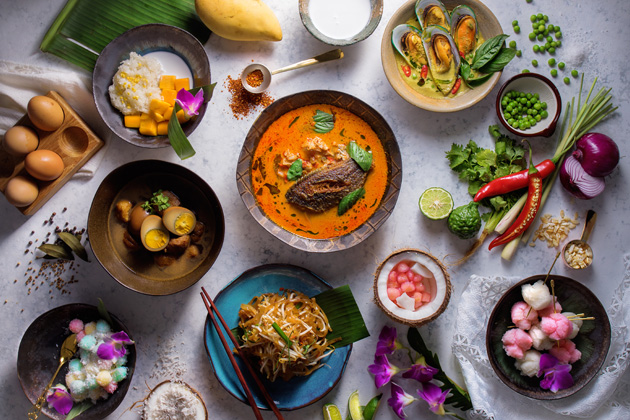 Thailand business laws are completely in favour of foreigner entrepreneurs. If you are looking for a potential market to expand your business, it is good to think about Thailand. Whether you are planning to serve audience offline or online, the Thai market can provide you with great opportunities to grow.
Some of you might be confused among so many options to start a business online. Well, Thailand is known for incredible business opportunities; however, beginners should choose a business idea more carefully. One of the best ideas for uninterrupted growth is setting up a restaurant business in Thailand.
There is no doubt to say that Thailand is a place of traditional cuisines. People are always eager to try some new recipes that can satisfy their taste buds. If you are skilled enough in the food business, you can expand in the Thai market to serve the local residents and tourists over there.
The process of setting up a restaurant business in Thailand is pretty simple; below, we have listed a few tips to help you better:
Choose adequate location:
The first most task is to look for an appropriate location to lead your business in the Thai market. Decide whether you wish to serve customers at a place or wish to ship packets to the specific locations as well. Depending upon this, you can choose a reliable location to address customer requirements. It is better to choose a place where you can ensure higher foot traffic.
Make initial registration:
Once you are ready with the business address, it is time to work on company registration in Thailand. You may have to sign a few essential documents and provide some supporting documents as well. Sit down and finalize the structure of the organization. Accordingly, you can take services from legal professionals to complete documentation. In order to make the process easier, you should appoint a Thai director. With this, you can avail a business license with ease.
Tax and VAT formalities:
Next important task is to follow Tax and VAT related formalities in the area. It is better to check local procedures and take help from your local directors and shareholders to find a reliable agency to complete the process.
Get a food license:
When you want to serve customers with food, it is important to follow adequate safety precautions. This license may take around two months for approval, and you should be very careful with the procedure. It is better to take help from legal experts to submit all documents accurately.
Work permit:
Once you are done with all the above steps, the next important thing is to get a work permit. The labour department needs to follow the two-step process for approval as a foreigner entrepreneur in Thailand. It may take a few days to issue a work permit.
As soon as you are done with all these formalities, the next important task is to apply for a business visa extension. It may help you to ensure easy operations for the restaurant business in the new country.
For more information, please visit www.tilalegal.com